/ecm 2020-22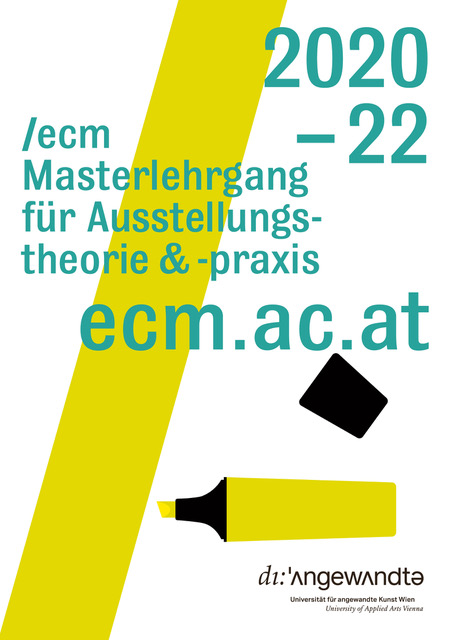 Der nächste Durchgang des /ecm beginnt im Oktober 2020. Bewerbungen können ab sofort bis spätestens 6. März 2020 eingereicht werden. /ecm Aufnahmeseminare finden am 3. und 17. April und am 22. Mai 2020 statt.
Folder
Infounterlagen
Bewerbungsblatt
Call for applications
The next /ecm study program starts in October 2020. Applications are from now on accepted. /ecm enrance seminars will take place on April 3rd, April 17th and on May 22nd 2020.